Greetings to all

Hello you to the Blog of the Amateur Radio Club of Tunisian Scout 3V8ST

Which we hope will be a mirror reflecting the activity of the club
in the prestigious amateur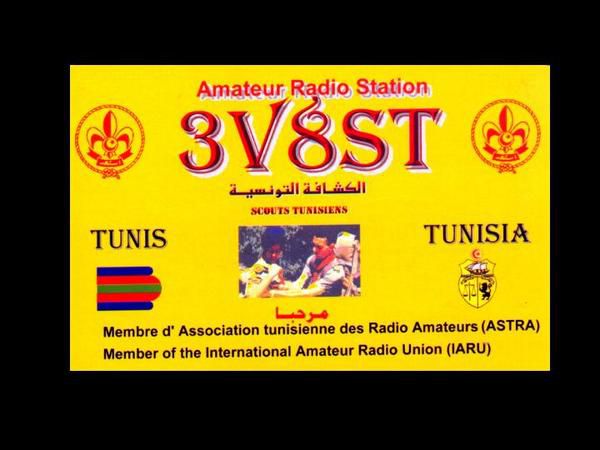 3V8ST

is the second Amateur Radio Station in Tunisia on the Air !!
QTH is Tunis, the capital city, at the headquarter of Tunisian Scouts
Founded in November 1999 by Mustapha (DL1BDF) and Udo (DL1BDI)
THANKS TO THE HAM SPONSERING: DL1BDF,DL1BDI,DJ7IK,K3TUP and DARC.
"" HELP SPREADING OUT HAM RADIO IN TUNISIA ""